CHERINE SHOOTS NEW VIDEO "HAFFI COME BACK"
Posted: 10-08-12



---
Cherine sports a new look....
Posted: 10-07-12

---
Cherine Talks About Sumfest Performance with Shabba Ranks
Posted: 07-26-12
Iconic dancehall DJ Shabba Ranks set the stage ablaze on Reggae Sumfest's International Night 1 when he invited the soulful and sultry singer Cherine to join him in front of the thousands of reggae and dancehall lovers.




The young Dancehall - Soulstress wasn't scheduled on the festival line up but was brought out by Ranks and together they created a chemistry that rocked the house; setting social media on fire with tweets and facebook posts about everything from the songs to Cherine's hot performance with the master.


---
Cherine To Perform in Los Angeles JULY 1st
Posted: 06-27-12
On July 1st Jamaican sensation Cherine is scheduled to perform at La Citas, downtown Los Angeles, as the featured act for the Reggae Love Sundays event. The event is schedule to start at 10pm and tickets can be purchased at La Citas before and on the day of the show. Tickets are US$10.





---
CHERINE SET TO PERFORM AT SIERRA NEVADA WORLD MUSIC FESTIVAL
Posted: 05-26-12

---
Cherine Heads To Calgary International Reggae Festival 2012
Posted: 05-26-12
REGGAEFEST 2012 - August 15 - 18, 2012 Calgary, Alberta, Canada
Soar and Roar for ReggaeFest 2012
Today the Calgary Reggae Festival Society (CRFS) announces the line up for ReggaeFest 2012! Soaring around the stellar line up of performers is the queen of Dancehall Soul CHERINE ANDERSON and Rising Reggae Star BRYAN ART!
"Calgarians have asked us time and time again to be the difference in Canada's Summer Reggae Festivals and that's exactly what we try to be," says ReggaeFest producer Leo Cripps. " With so many performers to choose from and limited spots in our line up, what we present to Rastagarians is a package of carefully selected performers they would never be able to see on the same stage," Cripps continues.



---
Cherine Realeases New Single "Eagles & Doves"
Posted: 04-11-12





After revealing "Eagles & Doves" during a recent radio interview, Cherine officially releases the song TODAY April 11th to DJs, Bloggers and supporters worldwide via her website www.cherineanderson.com. The radio friendly "Eagles & Doves" is the second of two new songs from Cherine's JA 9.25 Mixtape .


---
NEW VIDEO: HOW WE LIVING by CHERINE
Posted: 02-03-12



---
$910,272 Raised for Breast Cancer Research
Posted: 11-30-11



(L-R)Francois Chalifour (Director of marketing and development-Wisynco Group Limited)seems pleased at the handing over of a cheque from the "Yoplait Save Lids to Save Lives" breast cancer campaign at the Cancer Society's head office Thursday. Looking on are Carol Blair (Administrative Director - Jamaica Cancer Society), Cherine (Campaign spokesperson - Yoplait Save Lids to Save Lives 2011),Tricia Romeo (Brand Manager-Yoplait) and Earl Jarrett (Chairman of The Jamaica Cancer Society). The campaign raised a total of $910,272.



Cherine on her involvement with the campaign: " It has really been an honor to be a apart of Yoplait's "Save Lids To Save Lives" Breast Cancer Campaign. I really want to thank all the supporters for their generosity and for helping to further the fight against cancer by working together we most definitely will make a difference"


---
Cherine Cover Tallawah Magazine December Issue
Posted: 11-30-11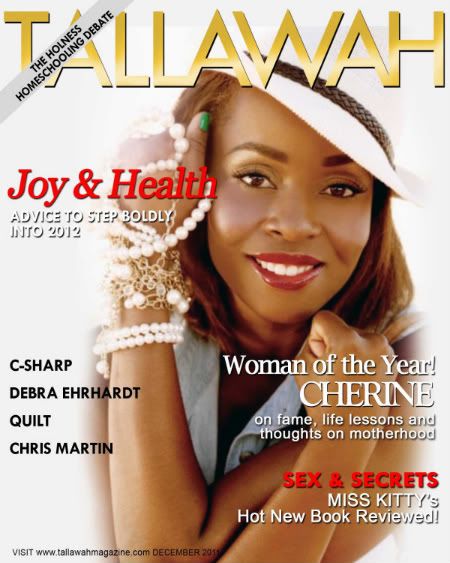 ---
Cherine Makes Travel Chanel Feature
Posted: 11-03-11
Dancehall Soul Queen Cherine appeared on the exciting final episode of The Travel Channel's documentary series titled "It's a Woman's World". Jamaica was one of four featured countries throughout the 2011 season, where the "It's a Woman's World" team journeyed to explore the island, its culture and delve into the lives of some of the country's most interesting and inspiring women. The episode on Jamaica premiered on October 31, 2011.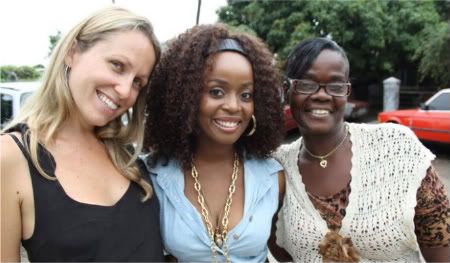 ---
Cherine Partners with Yoplait for 2011 Breast Cancer Campaign
Posted: 10-06-11





Kingston, Jamaica - 10/6/2011 - Cherine "the Queen of Dancehall Soul" in her ongoing support for the fight against cancer recently teamed up with Yoplait and The Jamaica Cancer Society for their 2011 Breast Cancer Awareness Month Campaign "Save Lids to Save Lives". This time the songbird will play an even greater role, leading the charge as spokesperson for the campaign.




---
CHERINE SURPRISES FANS WITH FREE ALBUM
Posted: 10-03-11

International recording artiste and actress Cherine, who celebrates her birthday today, honours this special occasion with the release of her mixtape JA 9.25 as a special treat for her fans.

Cherine, through her social media pages, has been promising her fans something special on 9/25 and never failing to deliver, her mixtape dubbed JA 9.25 is available for free download on her website www.cherineanderson.com.

"There is no better way to celebrate my birthday than to share something I love, MUSIC, with people who mean the world to me, my supporters, my family, my dancehall SOULdiers. I feel there is no better way to say thank you for their love and continued support over the years and even years to come" said Cherine.


---
JA9.25
Posted: 09-25-11
JA9.25 is finally here dancehallSOULdiers!


---
CHERINE LUCKY FAN CONTEST !!!
Posted: 08-07-11

---
Cherine & Chuck Fender Launches "Call On Me"
Posted: 07-23-11



---
Cherine reunites with Chuck Fender for another hot duet
Posted: 05-21-11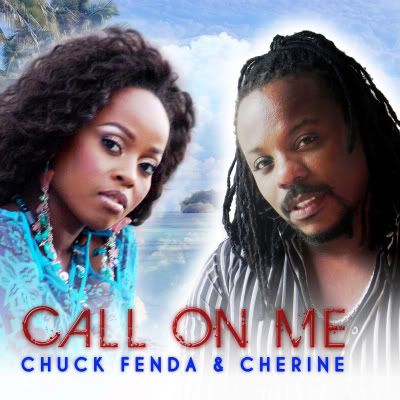 Dancehall Soul Queen Cherine and Chuck Fenda "The Living Fire" have done it again. They are two of Jamaica's best talents and have teamed up to release a sizzling new hit single "Call On Me". The track is produced by Unga Notice for Desires Production and is poised to do very well in the coming months.


---
CHERINE DOES IT "HONOR-REBEL"
Posted: 05-06-11
Cherine, the multi-talented Dancehall-Soul 'rebel' is making strides as one of the most refreshing young acts on the dancehall/reggae scene. She is expanding her horizons by releasing not one but seven new singles ahead of the summer's exciting party period.

Showing that she is more than versatile, Cherine varies her musical styles with these new singles. The independent women anthem "Make up Sex" is the first single to hit the streets and is already receiving strong support from fans across the globe.


---
Cherine's REACH ONE CHILD foundation supports youth sports programme
Posted: 03-04-11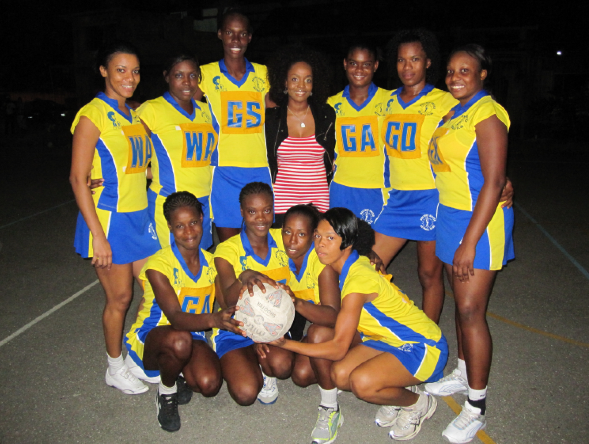 Recording Artiste Cherine through her charity Reach one Child Foundation continues to give well needed assistance to youth development programs. This time the entertainer shows her support by sponsoring the Molynes United Netball Club's A Team.


---
Cherine Drops Hot New Video

Posted: 02-20-11
(Kingston, Jamaica - February 12, 2011) The Queen of Dancehall Soul, Cherine is set to premiere a hot and exciting music video for her latest single "Make up Sex". The video was directed by Kevin Lee of Broadvision and was shot in Port Royal, Jamaica. The video is set to premiere on local TV on Friday, February 19th, 2011 followed by a worldwide premiere on her soon-to-be-launched website www.cherineanderson.com.


---
Make up Sex single on iTunes and Amazon
Posted: 01-28-11
Now Available for purchase on iTUNES and AMAZON.COM

Cherine's "Make up Sex" single is now available for purchase on iTunes and Amazon. The single, written by Cherine was produced by Ward 21 and recorded in Kingston Jamaica.


---